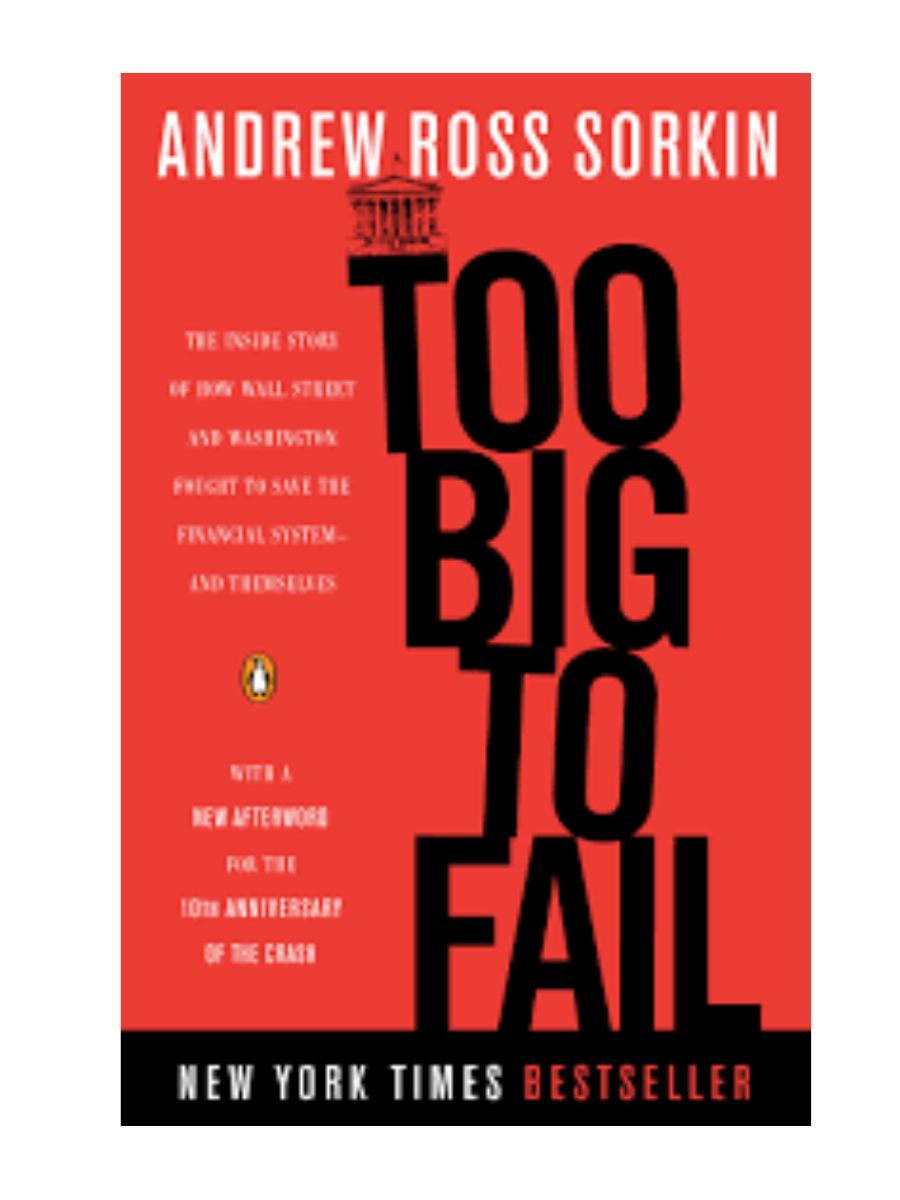 "Too Big to Fail: The Inside Story of How Wall Street and Washington Fought to Save the Financial System from Crisis — and Themselves" is a non-fiction book by Andrew Ross Sorkin that chronicles the events leading up to and during the 2008 financial crisis.

The book provides a detailed account of the actions taken by key government officials and Wall Street executives to prevent the collapse of the financial system.

Sorkin interviews numerous individuals who were involved in the crisis, including Treasury Secretary Hank Paulson and Federal Reserve Chairman Ben Bernanke.

The book highlights the complex and interconnected relationships between Wall Street banks and the government, and the ethical dilemmas that arose during the crisis.

Sorkin also explores the role of derivatives, subprime mortgages, and other financial instruments in causing the crisis.

The book received critical acclaim for its thorough reporting and insider perspective, and was a finalist for the 2010 Pulitzer Prize in General Non-Fiction.

It has been praised for its readability and accessibility to both finance professionals and the general public.

The book has been adapted into a movie of the same name, which premiered on HBO in 2011.

"Too Big to Fail" remains a popular and influential work in the field of finance, and has been credited with increasing public understanding of the causes and consequences of the financial crisis.

Overall, the book provides a fascinating and in-depth look at a pivotal moment in financial history and the individuals who worked to prevent a total economic collapse.